I've been absent from my blog, with good reason. My life changed momentously around 2 in the afternoon on October 18, 2016 when my mother died from cancer. It still hurts to type/say/think that. To say that my mom was my world doesn't even tip the iceberg. I knew she was super special and the coolest woman in the world; however, I never realized how much of me would be missing if she ever left. Well, I found out the hard way.
My mother was the best of me–she was so perfect in her imperfections. Her smile was everything and then some. We could just look at each other and start laughing uncontrollably. She was my soulmate. As we end 2016 and usher in a new year, I just wanted to pay homage to my crazy, fun, spiritual, silly, wonderful mother just once more this year. Her memory, her spirit, her essence is the only thing that keeps me motivated to keep going. God whispered to me and said "she's resting now…but she loves you beyond measure and is so proud…everything is going to be okay."
I will be okay.
If you never met my mother, you missed the treat of your life. I'd like to share her bio/obituary with you. It doesn't do her justice, but at least it gives you just a bit of the magic that was Lavonde Whitten aka The Absolute Best Person I have ever known.  Rest easy Mommy, you fought a good fight and I know God is well pleased. I look forward to being reunited with you one day. I love you more than I can express.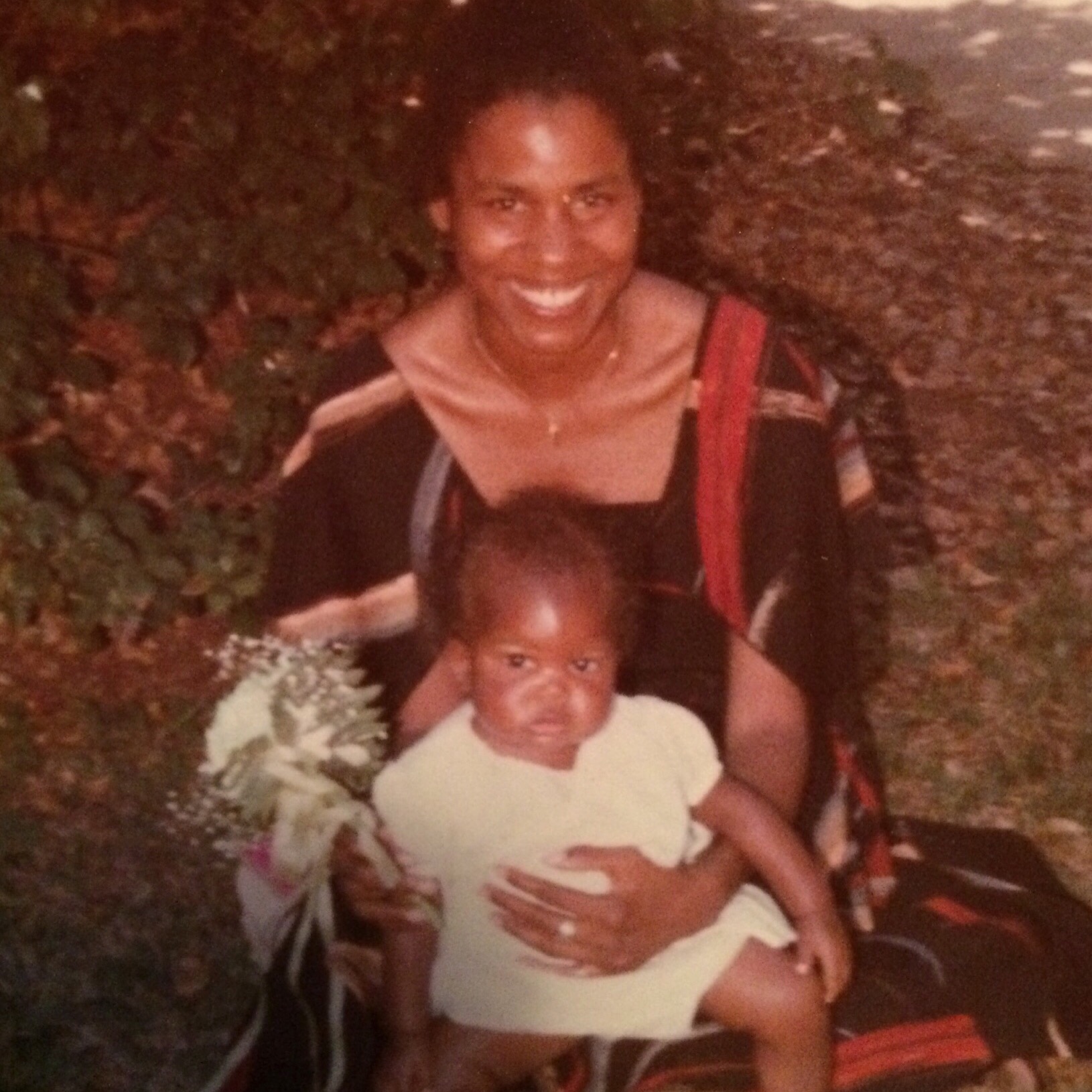 Lavonde Whitten
Sister X || Von || Hunafa Al Amin
Lavonde Whitten, age 66, was peacefully called home to be with the Lord on Tuesday, October 18, 2016, after a brief battle with cancer. She was surrounded by family and loved ones as she departed on her journey to be with her heavenly Father. She was born on April 16, 1950 in Charlotte, NC to Mary W. Jones and the late J.B. Hair.
Affectionately known as "Von" by close friends and family, she lived a full life that could only be designed for her by the Most High God. Her entire existence has been an incredible faith walk, which started at a young age. Being raised in the church, she was firmly grounded early which would serve as the foundation of the life she lived while here on earth.
There are not enough words to accurately describe Von. She was a performer, an entertainer, a Woman of God, a friend, a confidant, a sister, a caregiver, a mother, a comedian, and more. On April 26,1976, her best work was born, her daughter, Jameka Shamae Whitten.
Von touched the music industry (and world) as both an independent promoter of soul music in the 1970s, and as lead singer, Latin percussionist and songwriter for Ruff-N-Mellow (formerly Jah Spirit), an all-female international recording art ensemble that specialized in reggae, roots and African rhythms for close to 20 years. Her stage names were Sister X and Hunafa Al Amin, names given to her because of her intimate knowledge of African history and the African American experience. She is also the former president of Sisters-In-Support, a non-profit organization that she founded in the early 1990s in Richmond, Virginia that provided support to women, children and families in need.
In addition to her music and philanthropic experience, Von had been in the culinary arts and natural foods industry for more than 35 years. She owned and operated a successful restaurant/lounge in Richmond and owned Masterful Meals On a Natural Note, a personal chef service specializing in vegan and vegetarian cuisine. Von also appeared numerous times on national and local television.
A passionate collector of priceless African art pieces, Von also owned and operated African Arts, a store specializing in museum quality African artifacts in Richmond.  Having experience in the presentation of African art and culture, she has presented cultural arts programs, African drum presentations and lectures in food and nutrition all across the nation.
Most importantly, in her later years, Von became an ordained minister and Evangelist under the tutelage/leadership of Pastors Moses Colbert and Carol Colbert of Faith Hope and Love Ministries and later founded her own church, Total Praise Global Ministries. As a strong woman of faith, Von shared God's word with anyone who would listen. Always willing to offer a word of encouragement, a listening ear, she devoted her life to uplifting people whether through song or her infinite wisdom. She was a mighty prayer warrior. Even through her illness, Von continued to minister to those in need while unbeknownst to them that she was fighting her own battle with cancer.
Von leaves to cherish her loving memory a beautiful daughter Jameka Shamae Whitten; a loving mother, Mary W. Jones; siblings, Diane Saunders of Charlotte, NC; William (Marie) Whitten of Charlottesville, VA; Wilbert Whitten (deceased); Annette Haskell (Jeff) of Charlotte, NC; Corrine Wiggins of Charlotte, NC; a host of nieces and nephews, cousins and loved ones who will hold her memory close to their hearts. Von was also blessed to meet another set of siblings from her father's side later in life that brought her intense joy and gratification.
Lavonde touched everyone she has every met in a special and unique way.