If you ever wanted to know what sisterhood looks like, just look at the incredible team of dynamic women who lead the charge for The Red Pump Project. What started off as an online call to action by Red Pump's founders soon blossomed into a full-fledged nonprofit organization of which I've been honored to be a part of since the very beginning. I've been rocking my red pumps in Charlotte and up and down the east coast for close to a decade, and it's been an amazing journey. And now that part of the journey is over; however, the work is far from done. And I will continue to do the necessary work to empower, educate and fight stigma in other ways. My red pumps will stay ready!
From Cupcakes and Condoms to the The Red Pump/Red Tie Affair, we've been highly visible here in this community in a major way since our very first event on December 1, 2009 in Charlotte. The way the Queen City has embraced us has been very special.
Thank you to all the individuals for their tireless work in this market because if they hadn't stepped up and answered the call whenever I asked, Red Pump Charlotte would not have been successful. There are WAY too many people to name because I know I will forget someone. Plus it's hard when you need to thank an entire city. Just know that I appreciate every JSW Media Group staff member, all of our volunteers, sponsors, partner organizations and our beautiful Red Pump award recipients.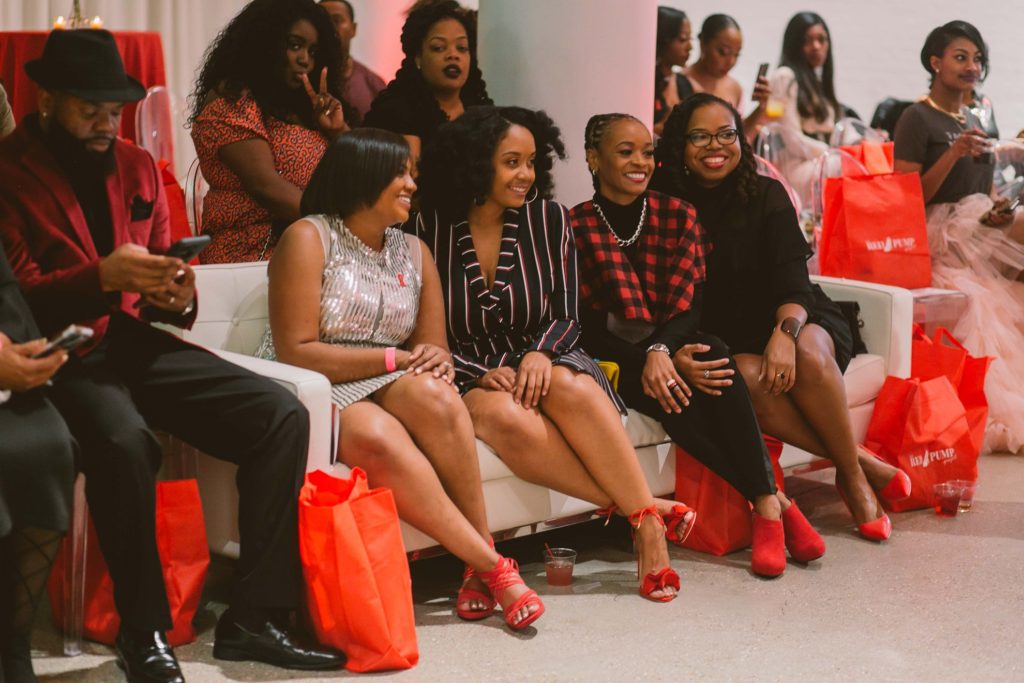 The love I have for the national Red Pump team (both past and present, I see you Goody!) is immeasurable. Brittani, Skyy, Kenya, Luvvie, Karyn…words are inadequate. You already know.
It was an honor to serve. I'm proud of the work we have done.
Okay next chapter, let's go!
Read the official statement: http://www.theredpumpproject.org/2018/08/onestep/
(Photo credit: Chuck Olu-Alabi)